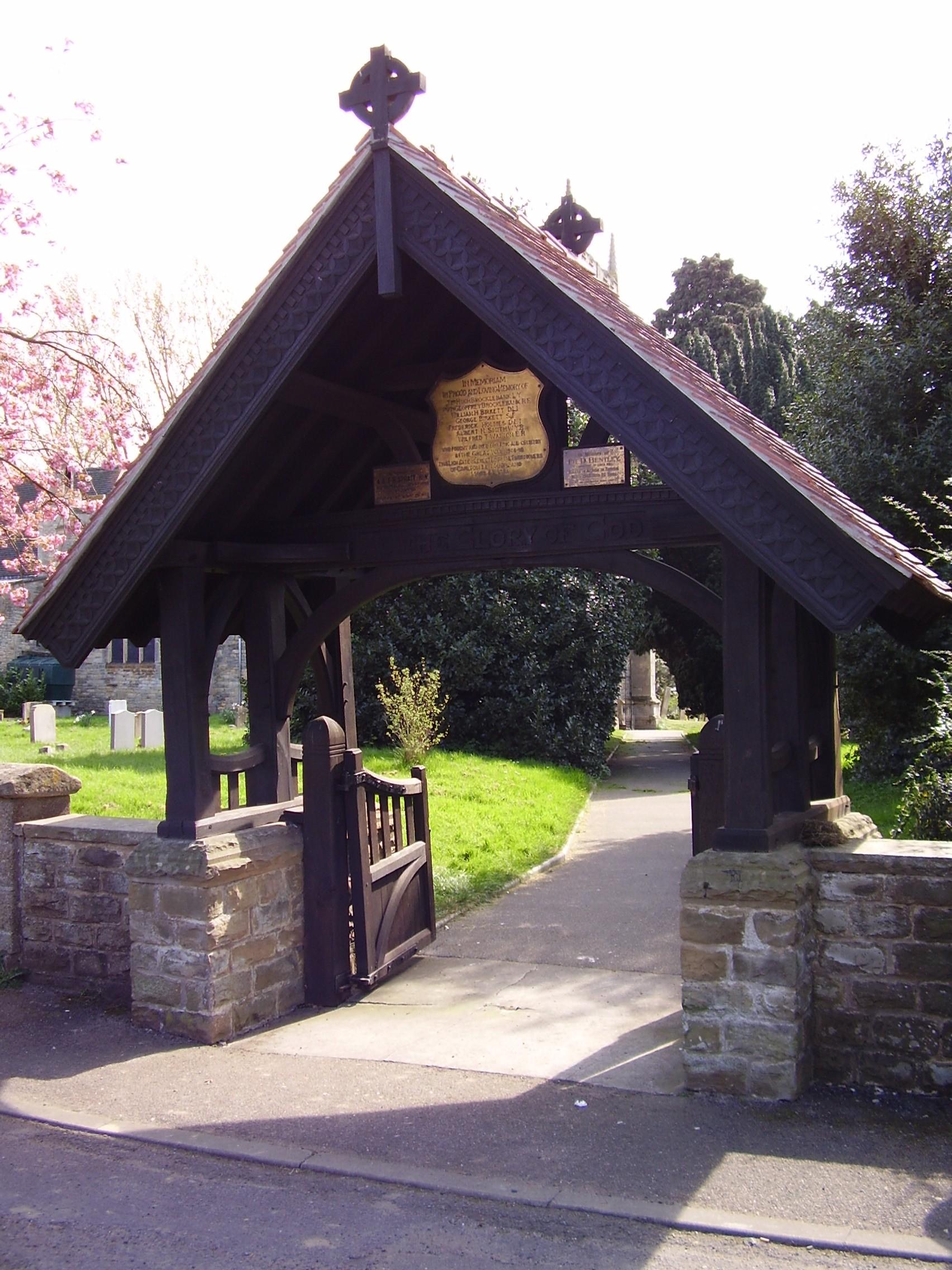 Lychgate War Memorial
St Mary's Lychgate is a Grade II Listed Building (listed on 17th June 1986), English Heritage ID 192416, Lincolnshire HER number 63000

It was erected by the Parish Council in 1918 as a memorial to the sons of the village who were killed in the First World War. Constructed of timber and ashlar with a plain gabled roof, it comprises a pair of wooden gates between ashlar chamfered walls with a braced wooden structure bearing the inscription,"To the glory of God" and is adorned with a number of brass plaques commemorating the fallen. The roof has ornate carved barge boarding and is surmounted by a cross finial. The gates were added in 1920 and the plaques shortly after.
The lychgate has been maintained over the years by the Parish Council. The original roof shingles were replaced by tiles some years ago and the timbers have been treated with preservative. The plaques have been recently restored.
The Parish Council were awarded a Heritage Lottery Grant in January 2014. This funding was to make repairs to the wooden gates and crosses. Extracts from the restoration work report is an attachment below.
The repairs to the Lychgate was completed in June 2014. The funding also provided for an information board located near the Lychgate, the research of the history of the memorial which enabled a leaflet to be produced. A display of all the research material and other historical information has been made available to the community in a number of events to celebrate this grant award. A selection of this material will also be available to view in St. Mary's Church.
Lychgate War Memorial History Booklet
As part of the Heritage Lottery resoration of the Lychgate War Memorial in 2014-15, Carlton Le Moorland Parish Council produced a booklet on the history of the Lychgate. This was completed by a local resident and is provided for further interest and information.